Our Structure
Hermes S.Styliandies
founder of the company

The Firm is involved in the registration of companies locally and in other jurisdictions and provides ancillary services such as management, trustee, secreterial and nominee services, obtaining work and residence pe rmits and arranging the opening of bank accounts. At the same time the Firm provides consultancy on a wid e range of legal matters, has experience in drawing up commerial agreements and is actively involved in liti gation.
Iphigenia Stylianidou
Director

Iphigenia is a highly skilled lawyer equipped with over 25 years of practical experience as well as education received from prestigious institutions, including Cambridge University.

She has a sharp grasp of technical and scientific issues and their relationship to the law, thanks to her work for versatile industries – from engineering to healthcare.

Iphigenia's first-hand understanding of deal structures and organisational processes enables her to find answers to the most complex questions within tight timeframes.


Despina Zeniou
Advocate

Despina's solid track record as a lawyer and experience outside the legal field blend into a perfect skill set for finding efficient and practicable legal solutions, particularly in the banking and insurance context.

Despina plays an integral role in the firm's dispute resolution work. She is well-prepared to tackle contentious issues whether in or out of court.

A drive to keep abreast of the latest developments, strong communication skills, empathy, and wide-ranging interests make Despina a vibrant and captivating member of our team.

Katerina Papaioannou
Corporate Administrator


Years of successful work as a corporate administrator have allowed Katerina to become a true professional in her field.
Katerina's high sense of responsibility, the ability to keep the focus on details, and her natural aptitude for multitasking are all important components in maintaining a steady and reliable workflow in our firm.
Katerina's attentiveness and ability to get on with people are the qualities valued by the members of our team and our clients alike.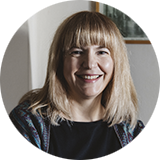 Lilia Kefala
Corporate and Office Administrator


A productive functioning of a law firm requires excellent coordination of the whole office's work.
Lilia has been with Hermes S. Stylianides LLC since 2007, acting as a corporate and office administrator.
She ensures that our day-to-day operations stay cohesive whilst maintaining a close-knit team spirit and a comfortable atmosphere both for clients and colleagues. Lilia's background in sociology and accounting allows her to accomplish this with ease.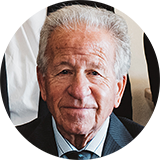 Stelios Stylianides
Comapanies' director

1